KAFUNE is the full-of-life coffee brand developed by the La Fântâna company, the leader of the water and coffee distribution services market in Romania.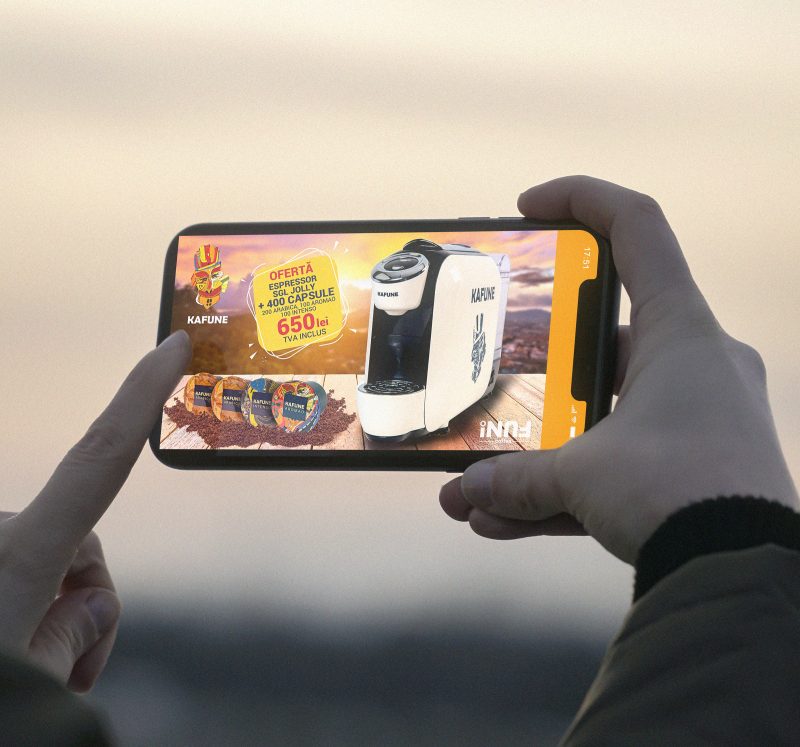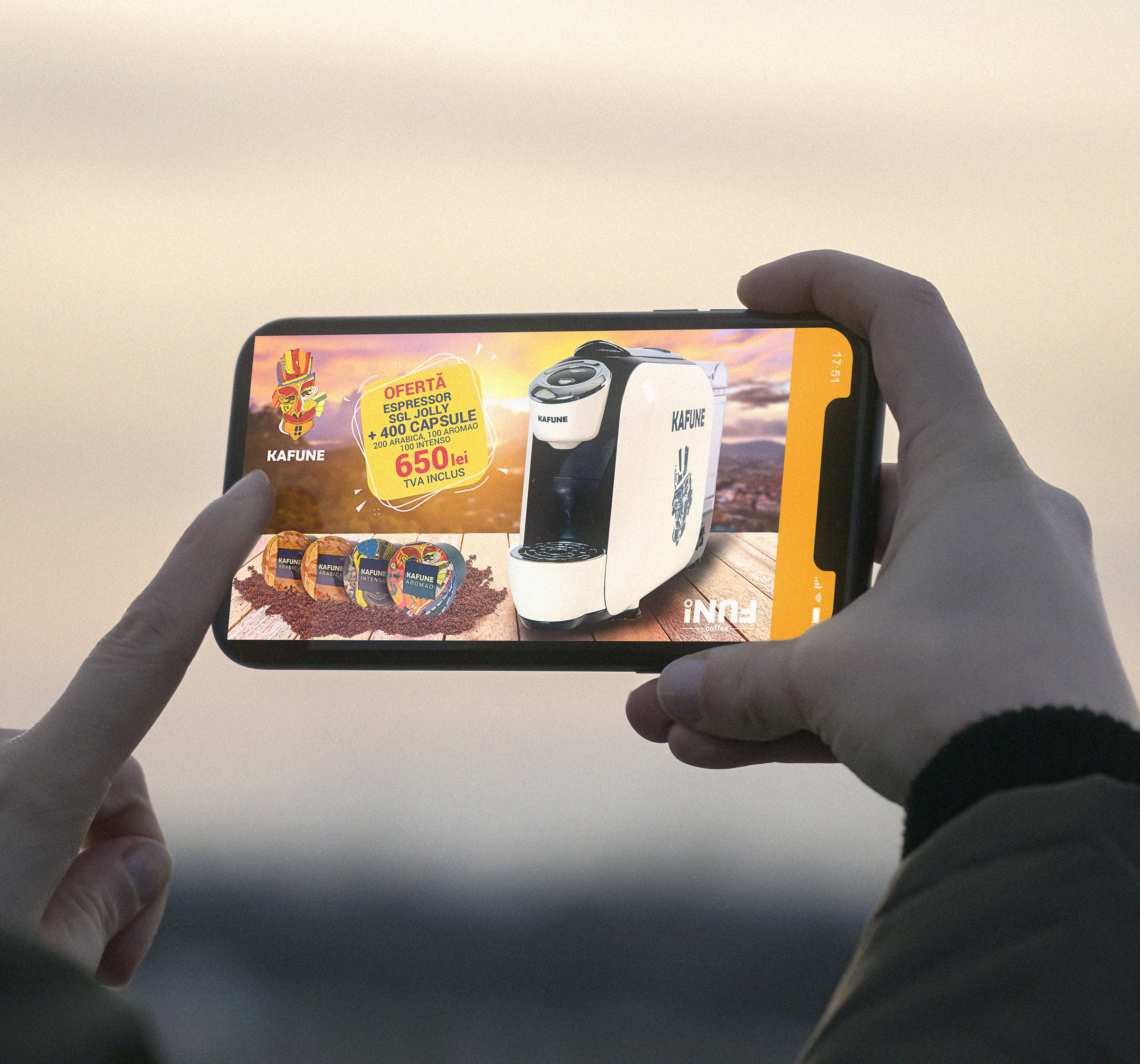 We were thrilled to start working on a series of projects for KAFUNE in the spring of 2020. It's a brand with great potential, managed by an outstanding marketing team. To get the opportunity to contribute our work at this stage in the brand building process and being involved in the marketing team's efforts for increasing market share is exciting.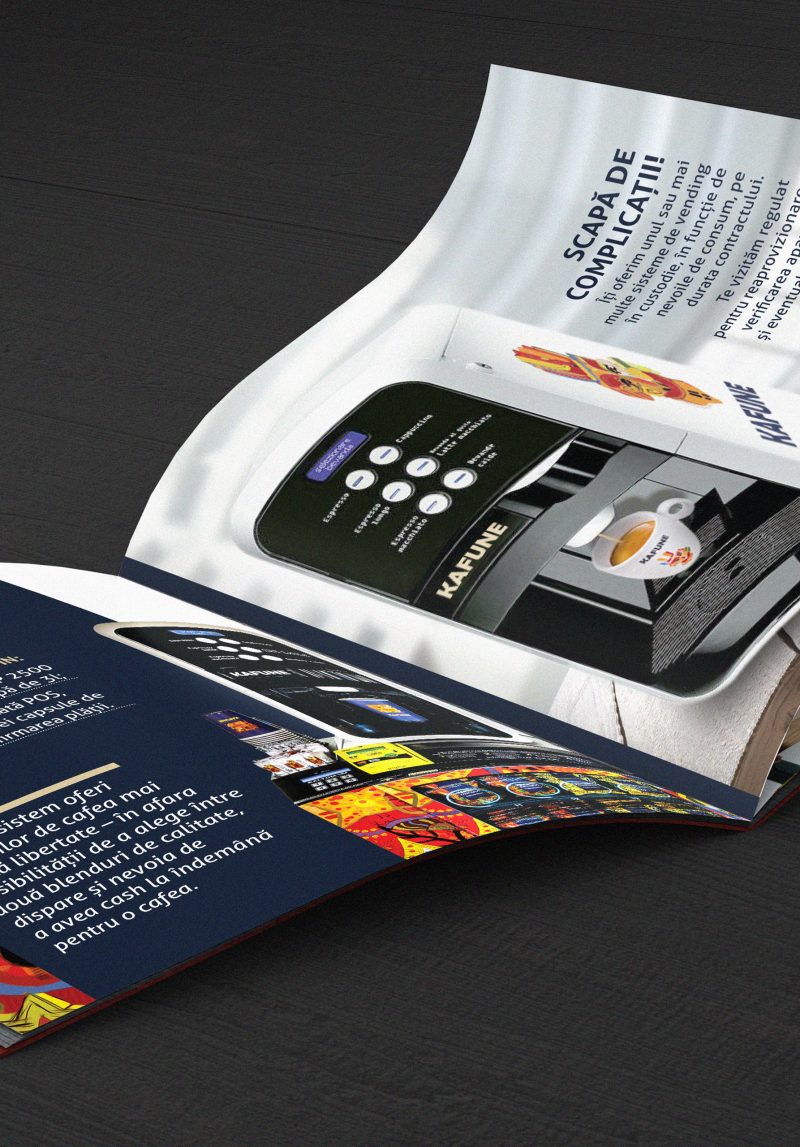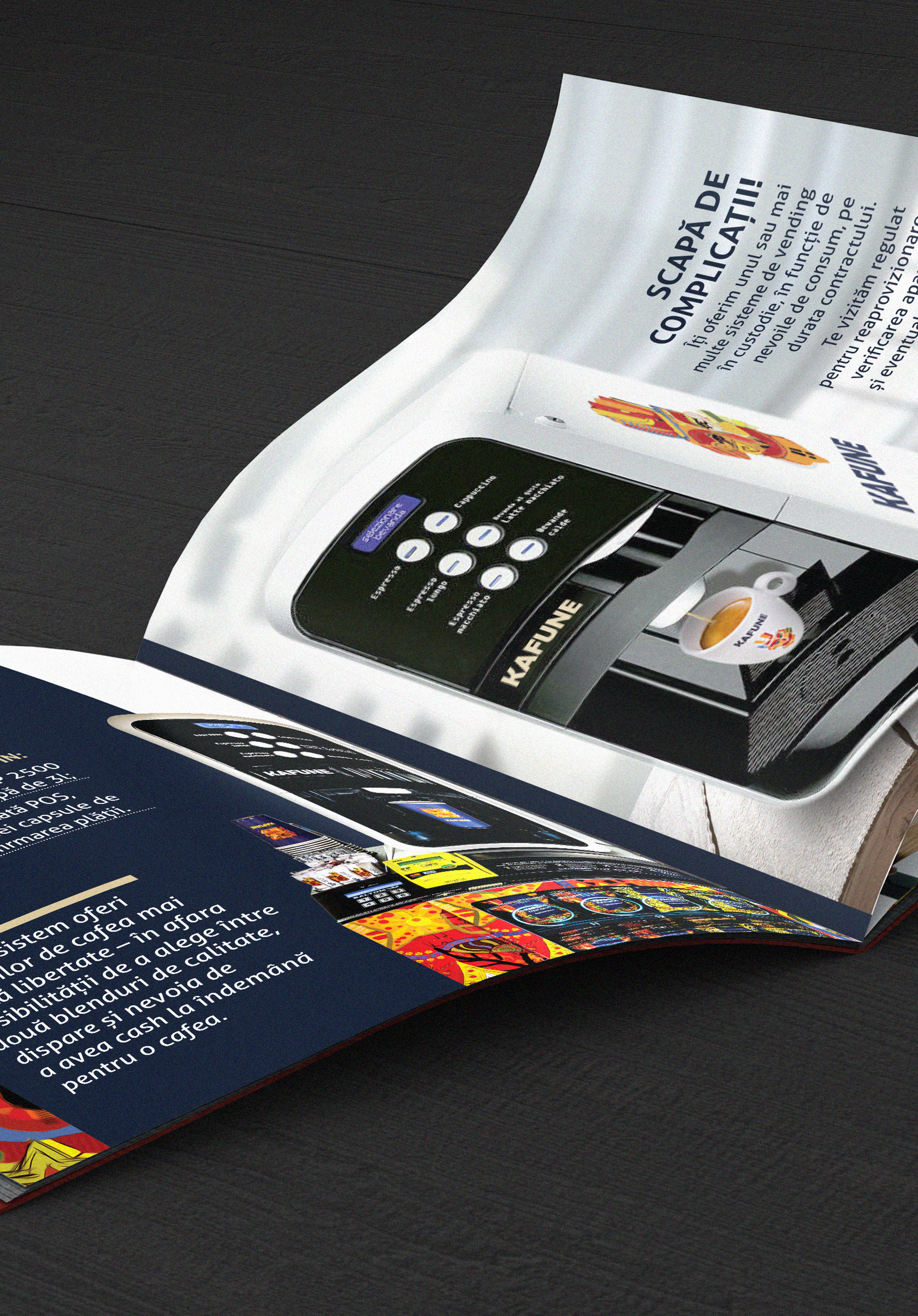 Enthusiastically supporting those aiming an ambitious market share increase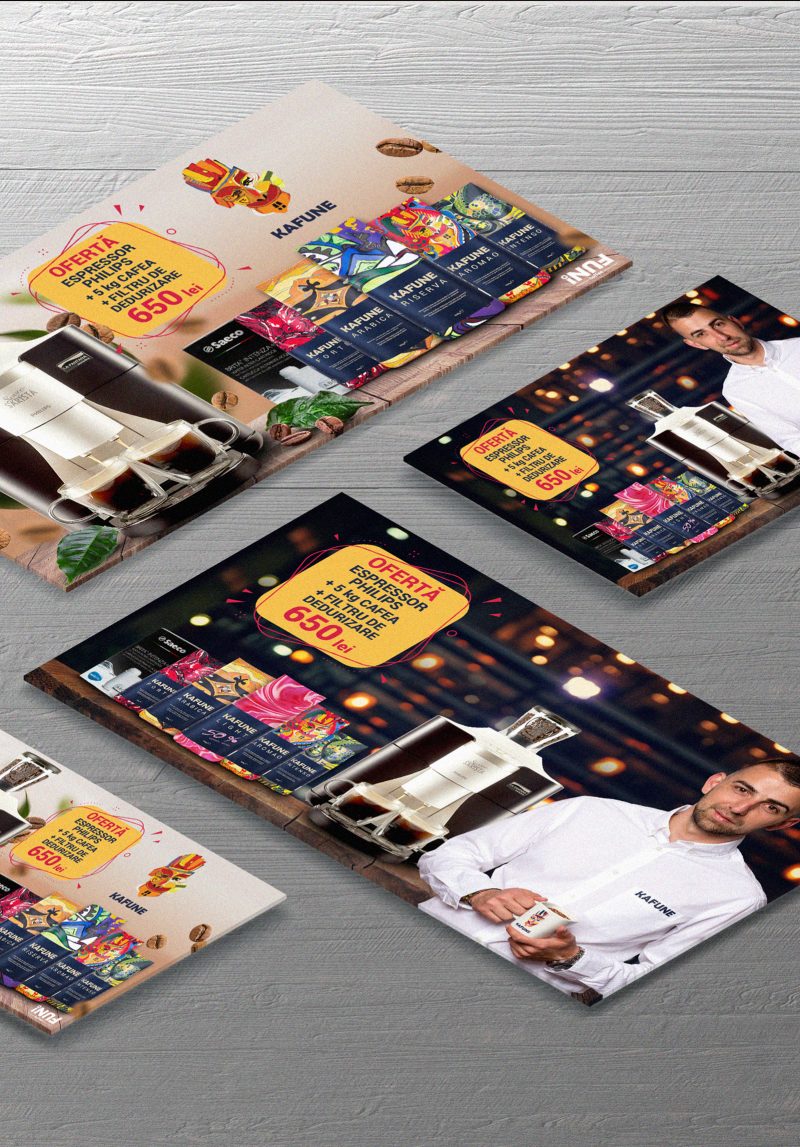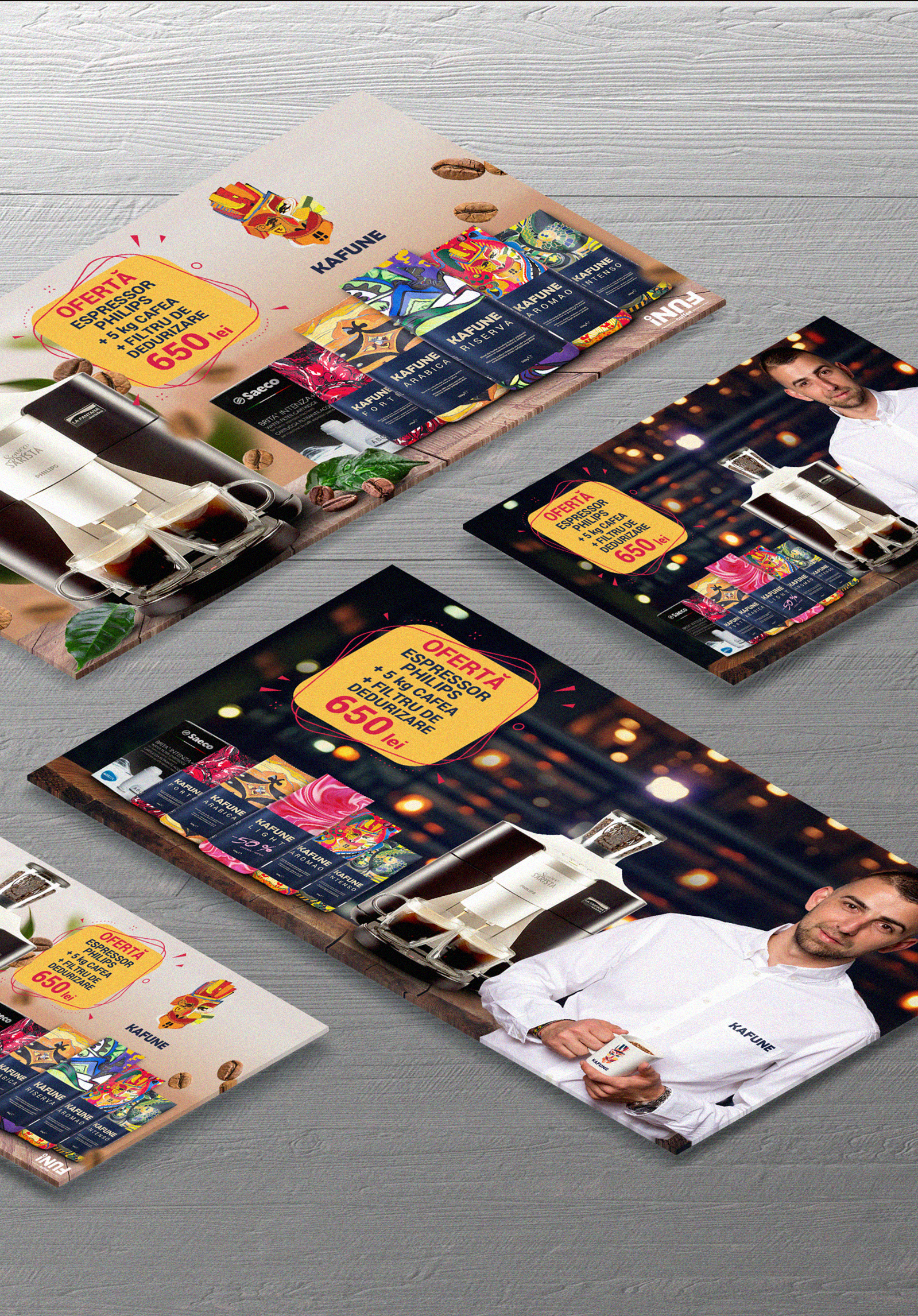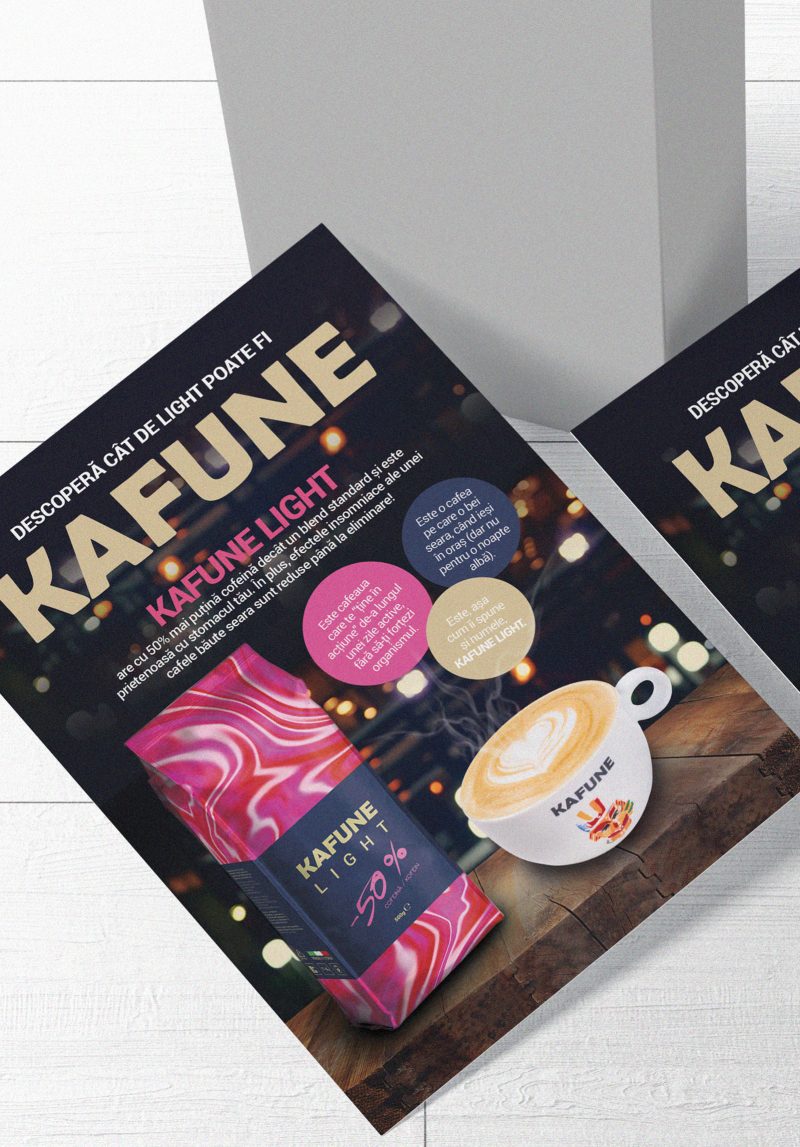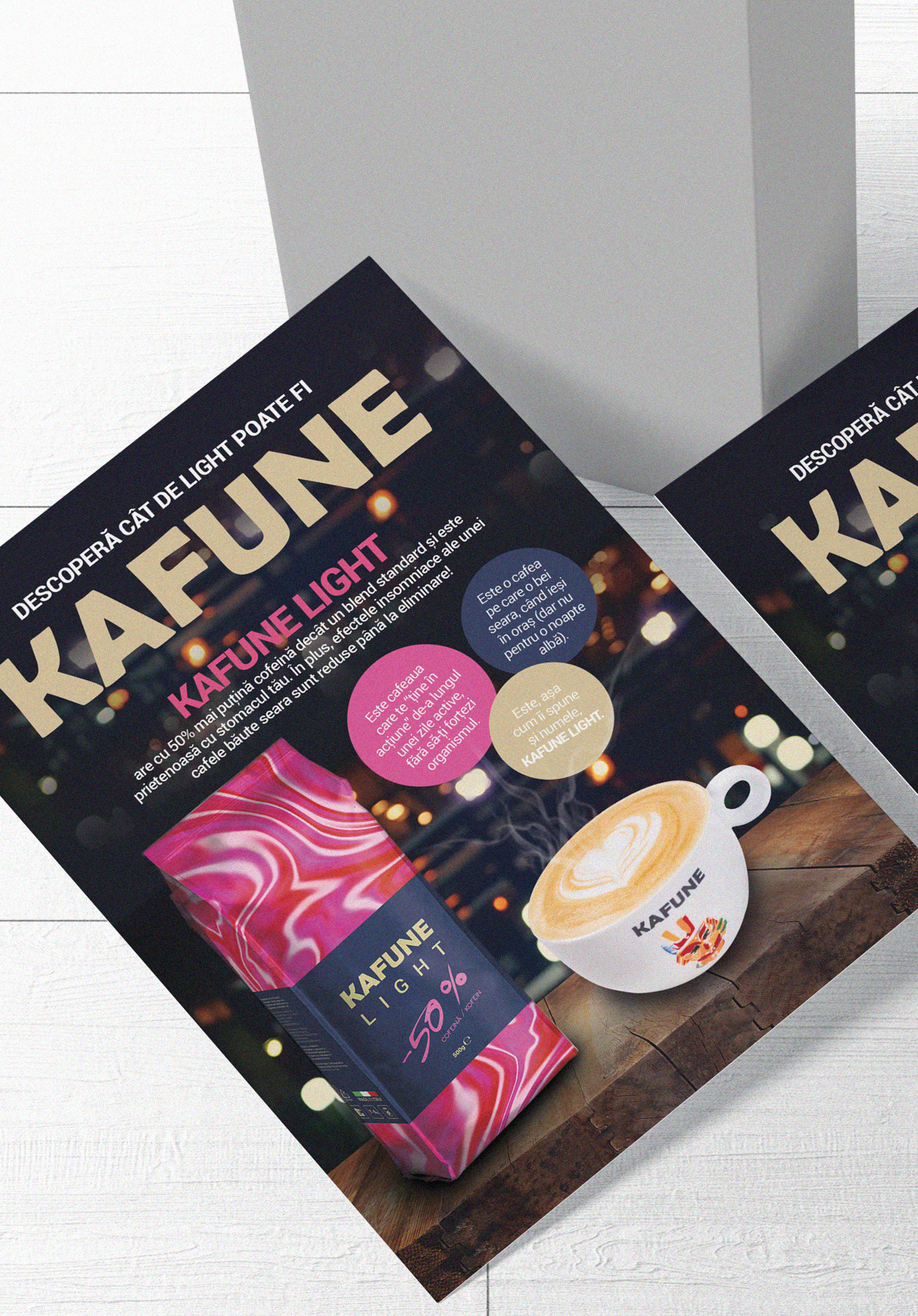 We started our collaboration by delivering key visuals for online consumer promo campaigns and social media marketing, but also by creating fun layouts for print marketing materials.