With over €17 mil. in 2019 annual revenue, Orlando Import Export is one of the main players on the dried fruits, seeds, and condiments markets in Romania. Orlando's is the company's flagship brand, that we added to our portfolio in the summer of 2016.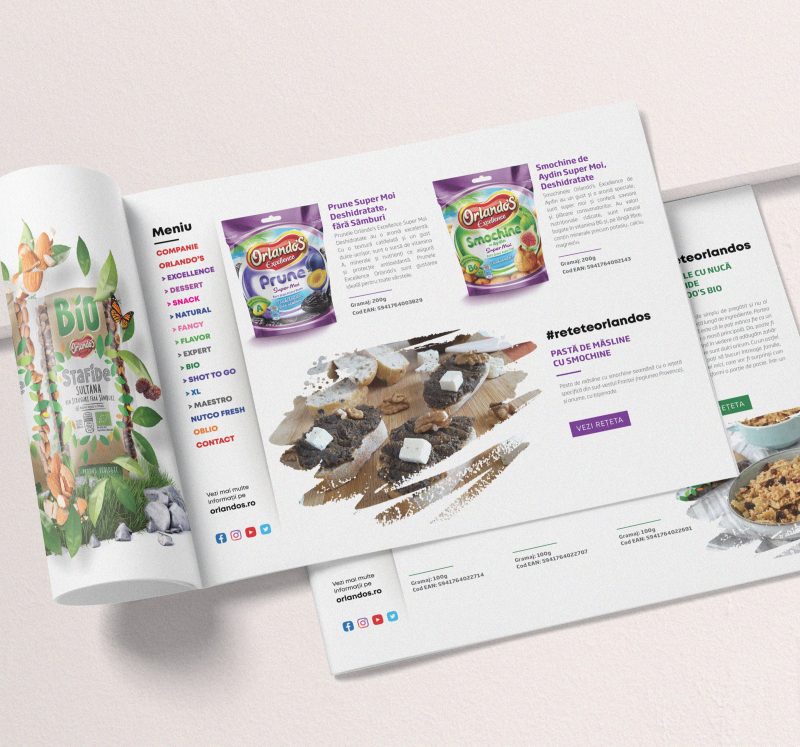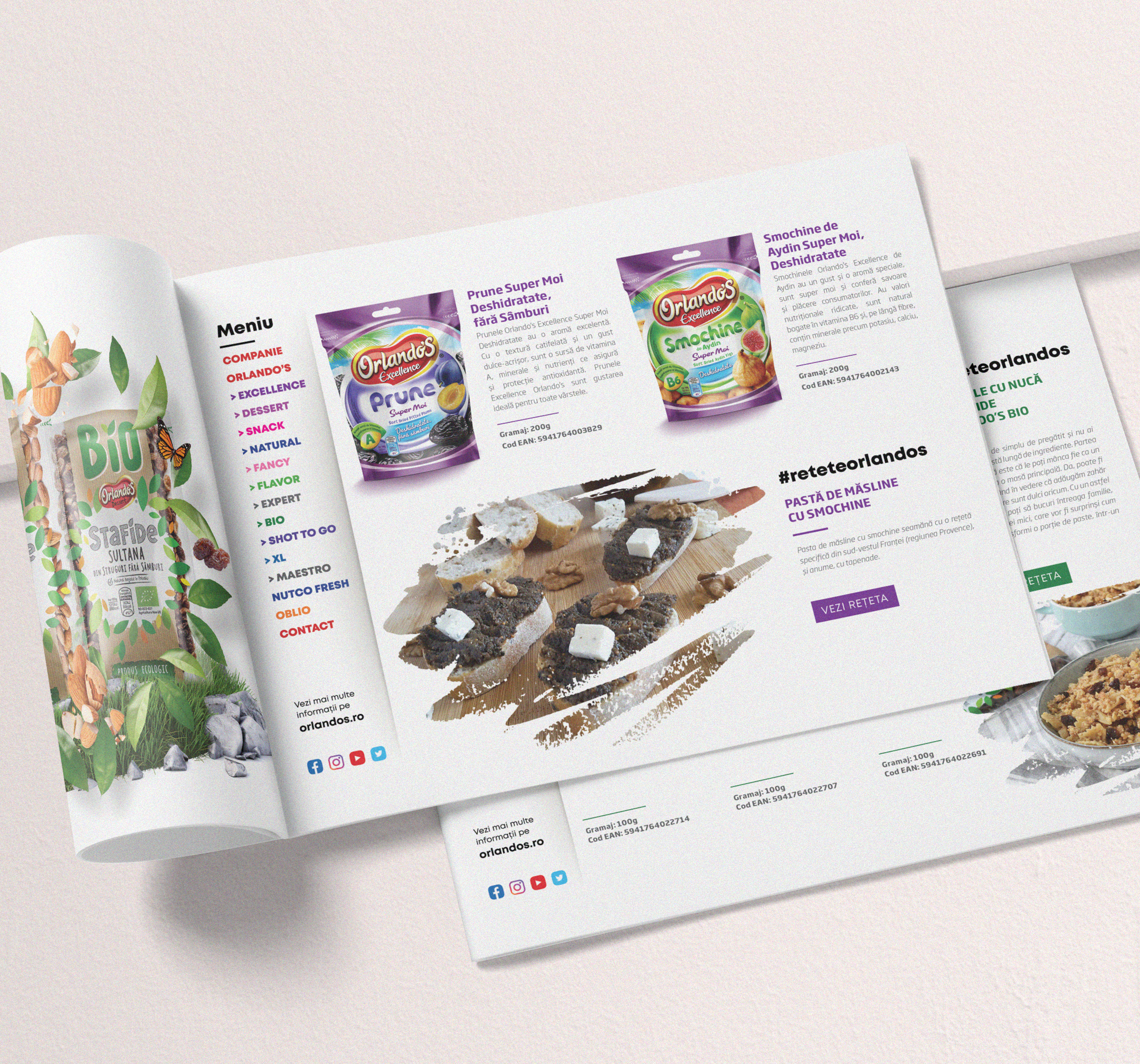 Back in 2016, Orlando's fleet of products had a great consumer proposition and it was carried by major retailers, but an essential part of what makes a brand valuable was missing.
The brand awareness for Orlando's was nowhere it should have been. Consumers would see the nicely designed packages in stores but didn't know much about what the brand was all about, and that is where Get Started got involved.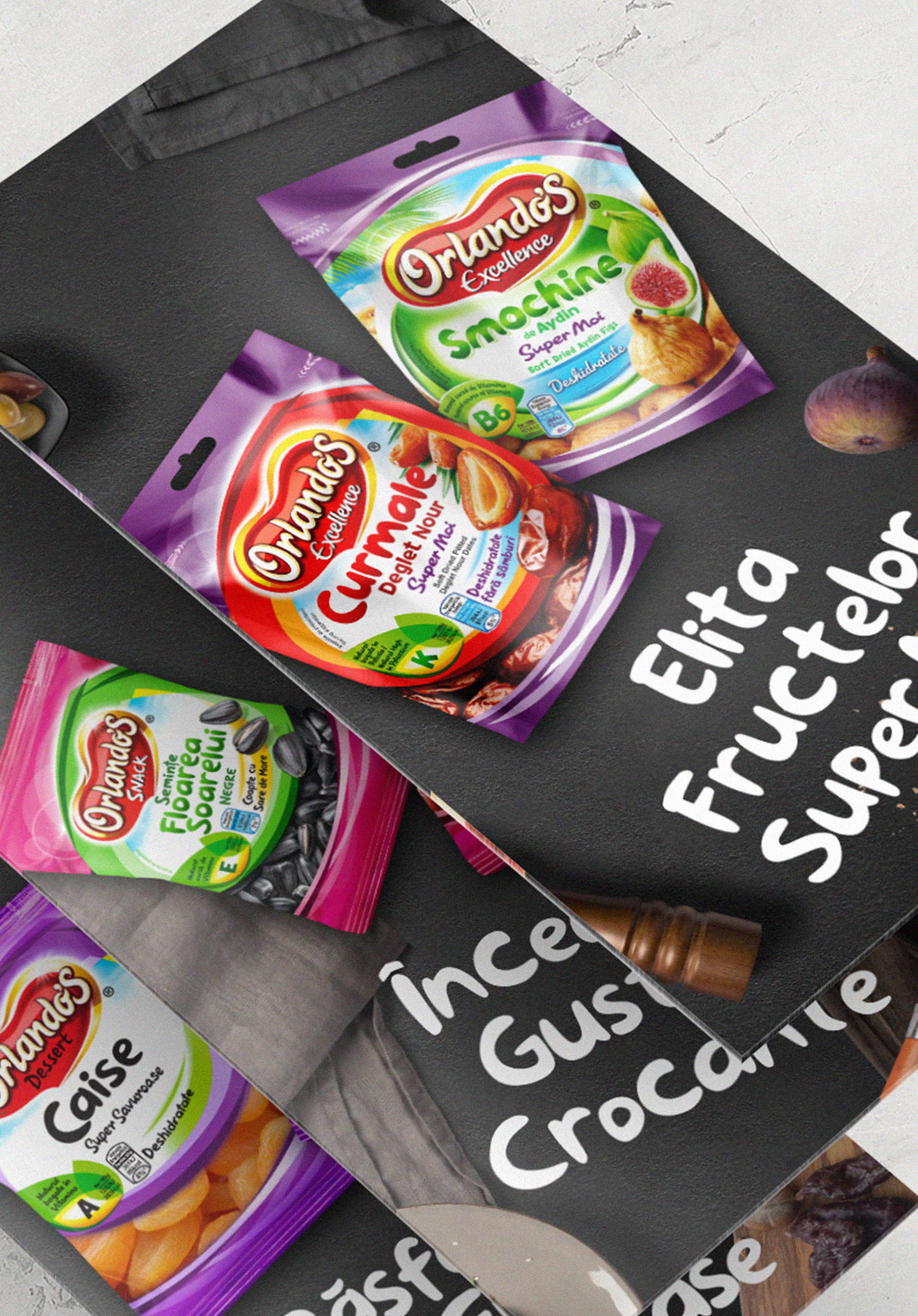 A cost-effective approach to building a loyal audience
We started building a community around the Facebook page back in July 2016, and we launched the Instagram account a month later. Our approach was to educate people about dried fruit and seed snacks and constantly give them reasons to come back to the page.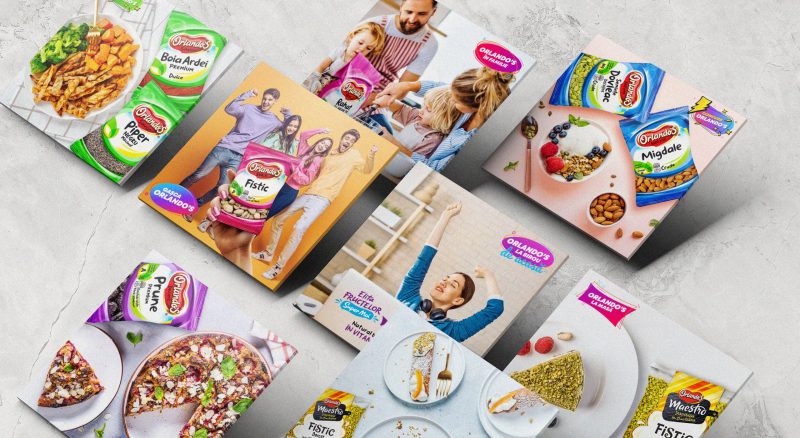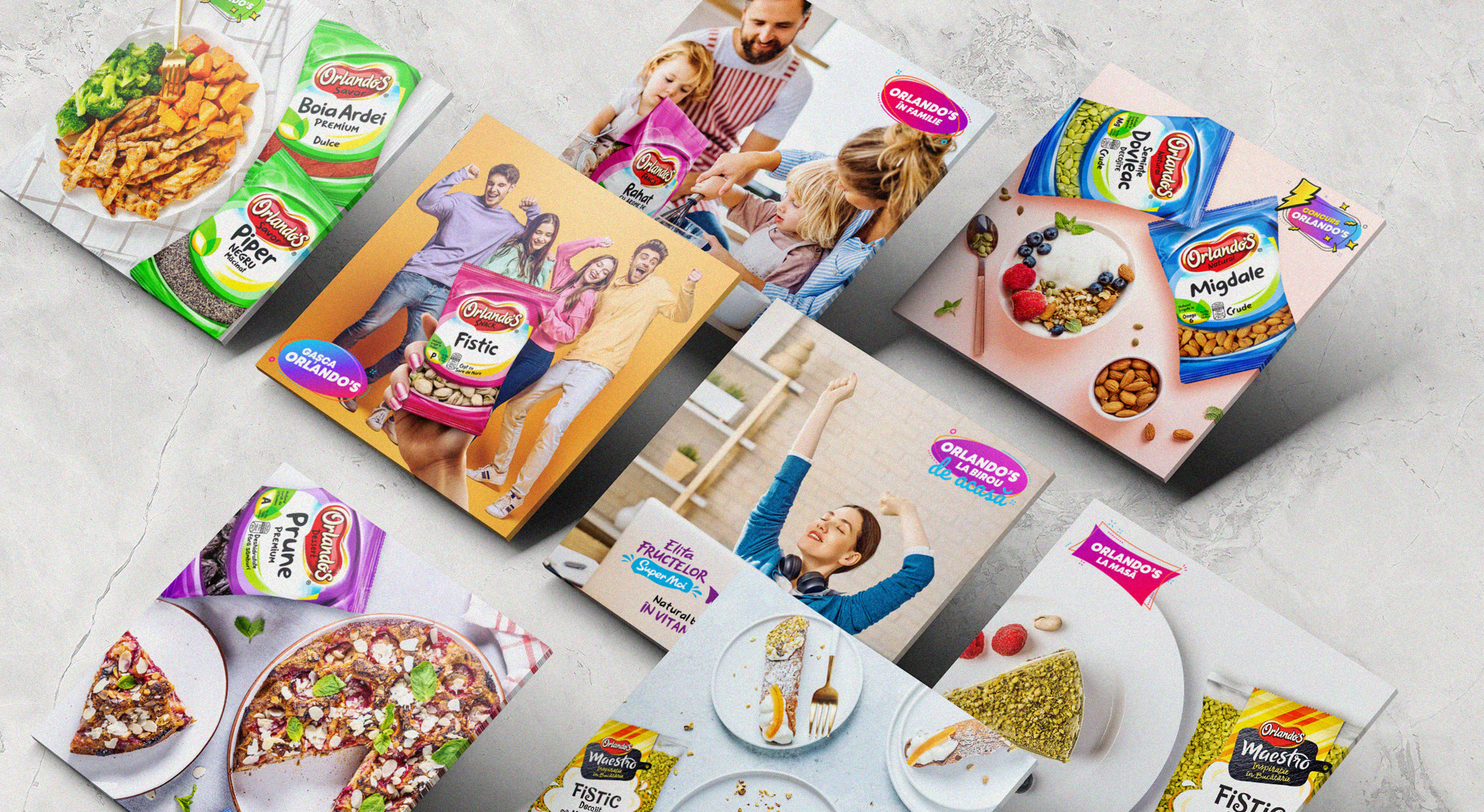 The loyal social media following helped the brand communicate effectively its consumer promo campaigns and also in building awareness for all products, even for other brands in the company's portfolio. The content published on the Facebook page alone receives over 30 million impressions per year.
375K clicks
generated in a single year on the Orlando's Facebook page
260K engagements
reactions, messages, comments, shares in a year
"We've built a website for Orlando's that is highly adaptable, so we were able to rapidly integrate an eShop during the 2020 Covid-19 pandemic, and we were happy to see its sales take off in just a couple of weeks."
George Preoteasa, Creative Partner
Creatively supporting sales everywhere they happen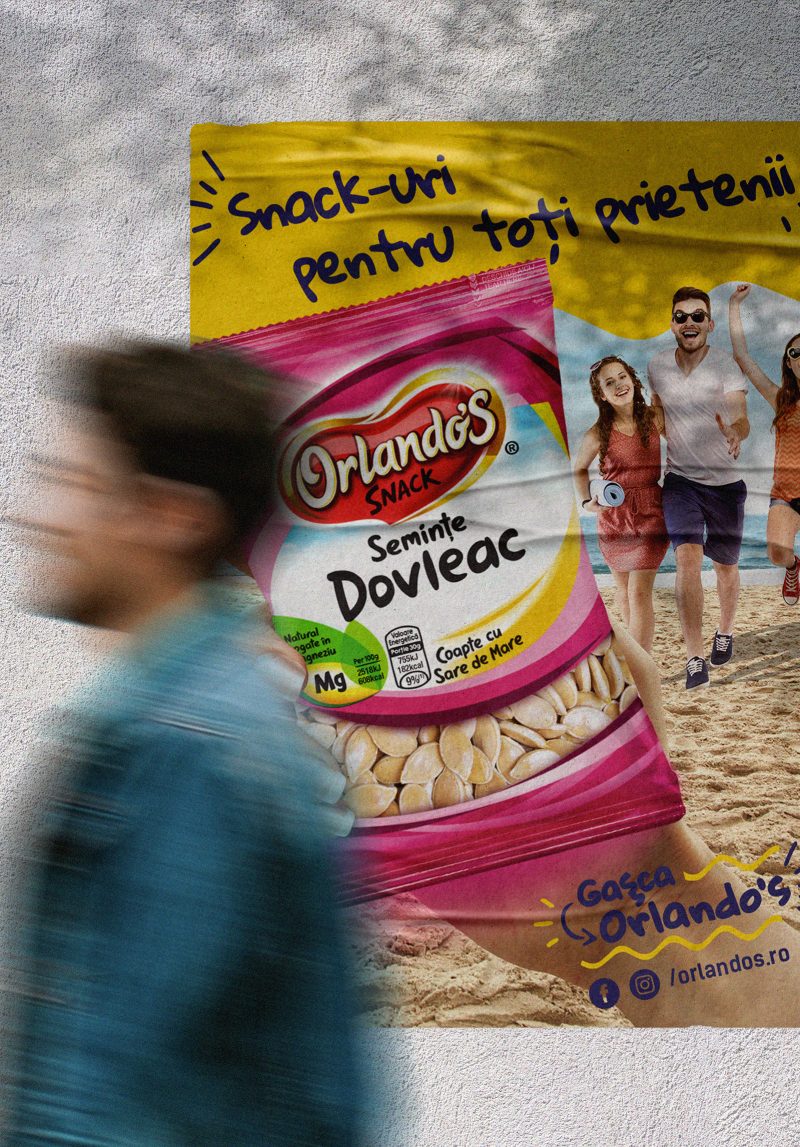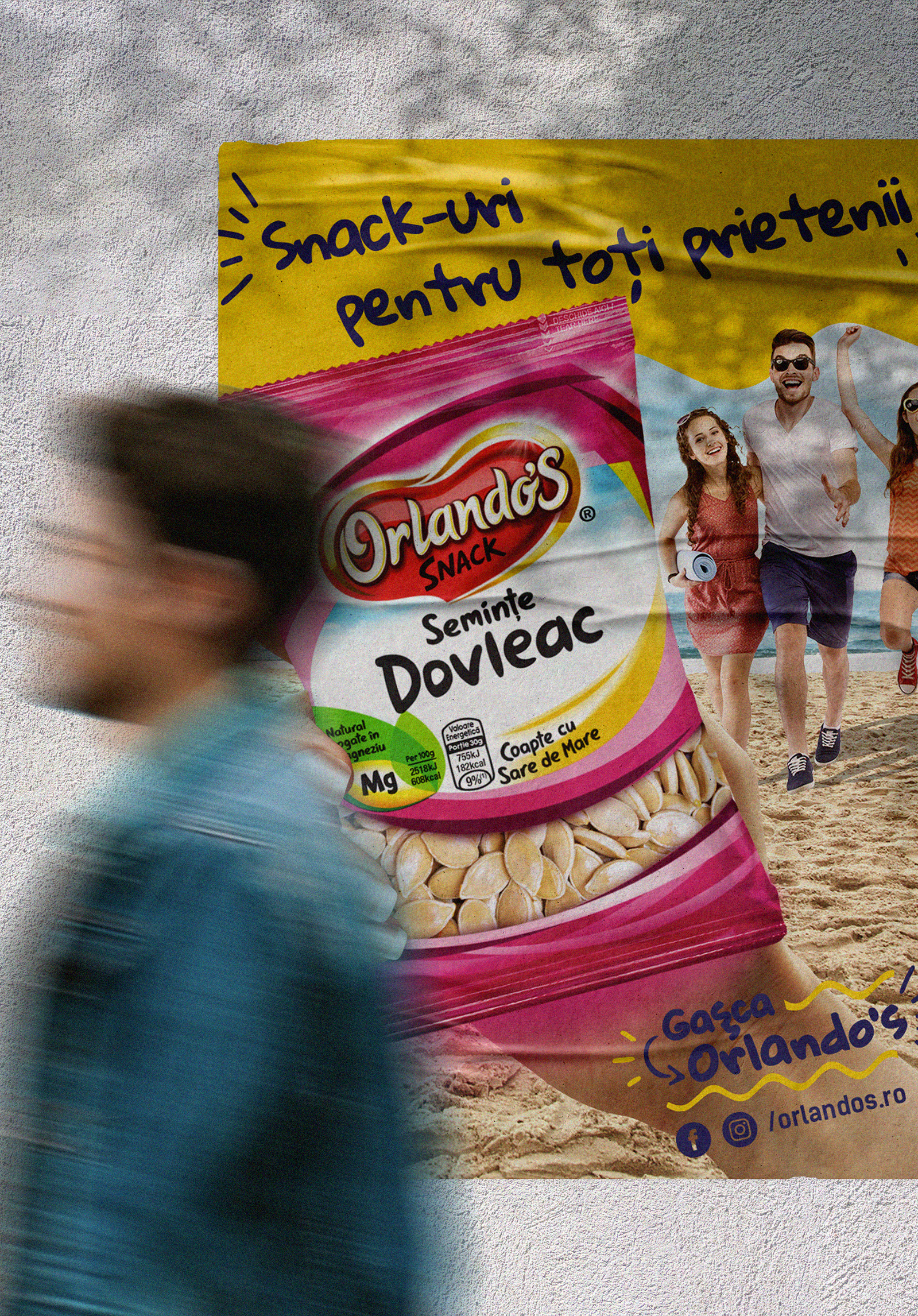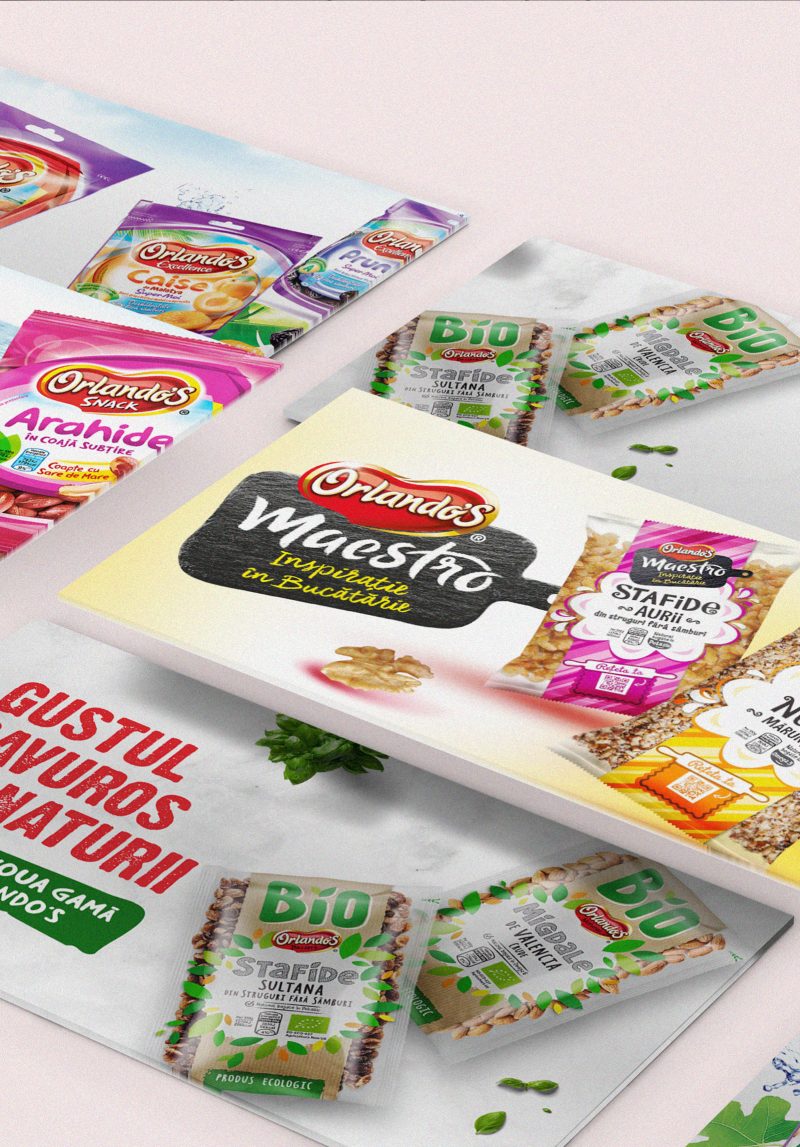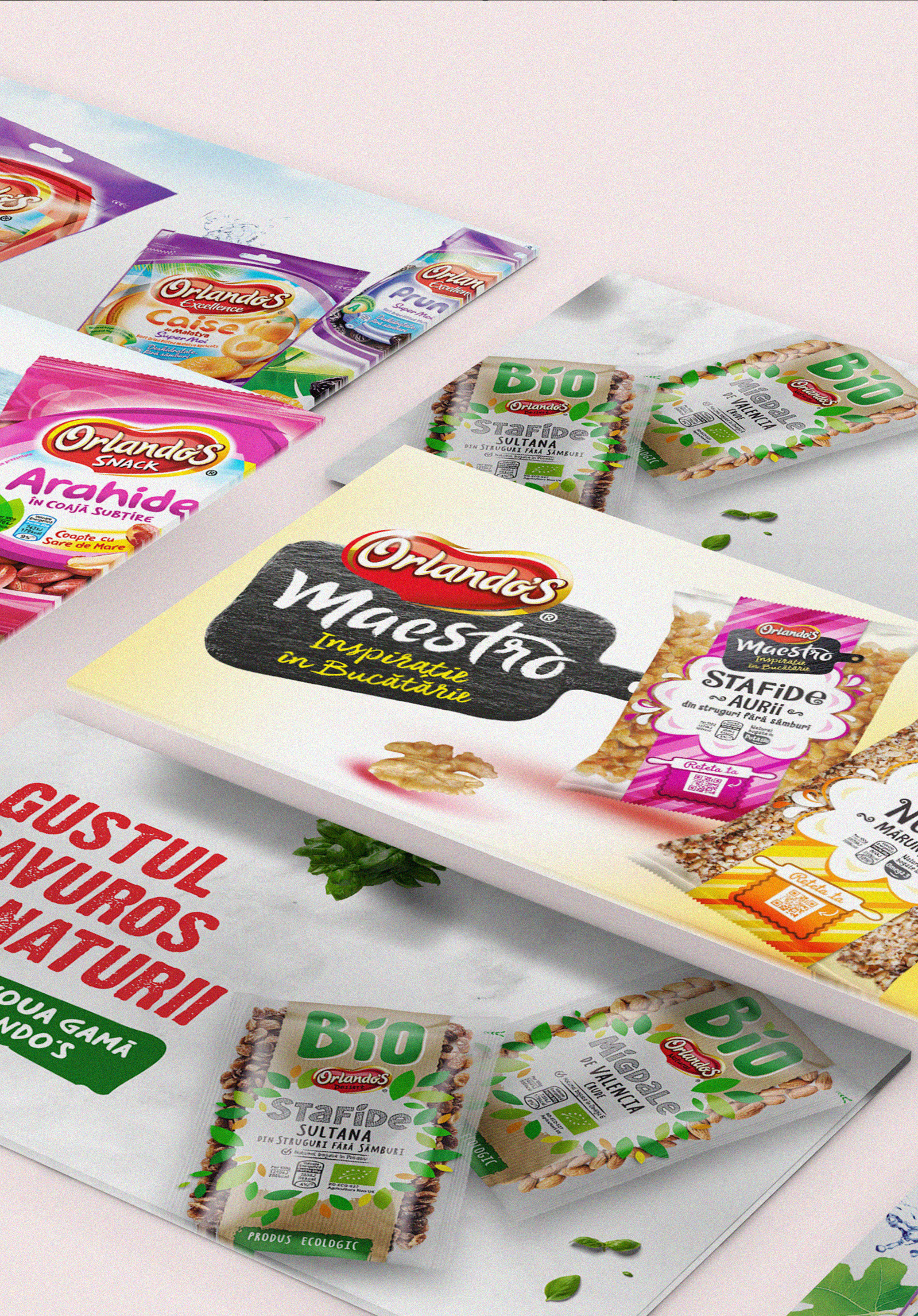 Since the beginning of our relationship, we also helped the marketing team make Orlando's stand out, be it through catalogs, brochures, trade fair materials, POSM, and more.